Let our work do the talking.
We help ambitious brands succeed.
Your All-in-One Solution
Managing your marketing initiatives has never been easier.
As a creative agency, we do more than just create. We are your marketing team!
We connect the dots between your business goals, marketing strategy, and execution.
We plan, produce, and promote businesses, both on and offline.
Branding Strategy
MAKE YOUR BRAND HEARD!
The brand is the glue that binds everything and everyone together. What's your story? Do you need one? Let's make sure your brand is fresh, consistent, and current.
Creative Design
AWESOME, ATTENTION-GRABBER, CREATIVE
Convey your brand's message clearly and concisely. Our services range from flyers, brochures and reports to packaging design and digital media. Ready for a refresh?
Website Design
WEBSITE DESIGNS THAT CONNECT
You need an engaging, conversion-focused website that leaves a lasting impression. There is a purpose for every pixel. We engage and capture your audience. We bring your online presence to life.
Digital Marketing
GET YOUR MESSAGE TO THE RIGHT PEOPLE
Brands must address people's needs in real-time. Thanks to mobile, your fans are everywhere. Your competitors are as well. Likewise, you should be.
Social Media
BE SEEN, BE HEARD, BE REMEMBERED.
With (sometimes) sad and curious smileys, our social media remains human. We craft social media marketing campaigns for each stage of the customer journey.
SEO
GOOGLE'S #1 SPOT IS CLOSE THAN YOU THINK.
Numerous clients rank high in Google, Bing, and Yahoo. Without being on the first page, you may as well be on the last…Hire our web design team in Orange County to help you rank well!
E-Commerce Development
JUST LIKE YOUR CUSTOMERS, BE EVERYWHERE, ALL THE TIME.
By creating memorable brand experiences, we help brands create customers who become brand advocates.
Website Maintenance
KEEP YOUR WEBSITE RUNNING IN TIP-TOP SHAPE
Do not allow site issues to slow you down. You Can Rest Easy Knowing Your Site Is In Good Hands. With our reliable maintenance services, your website will run smoothly.
We Deliver Smart Designs for Smart Companies.
Being "good" isn't good enough. We create extraordinary brands for extraordinary businesses.
01
We Create
Masterpieces
You'll love our stylish designs across all platforms – on and offline – on any media, on any device.
02
We Love to
Collaborate
In each step of the process, we work closely with our clients and listen to their concerns. Whether you need assistance or just want to talk, our doors are always open.
03
We Customize
Providing custom solutions is what we do best. We can design it exactly to meet your needs if the technology is available.
04
We are
Flexible
Let us transform your big ideas into something beautiful and original. Our team is capable of adapting to your ideas and needs as they change.
05
We Get it
Done Fast
Speed is our middle-name. From the moment you give us the go-ahead, we won't stop until your project is completed.
06
We Love
What We Do
Each design is infused with our heart and soul, because we are sincerely passionate about what we do and love our clients. As a result, you can always count on us to give you our very best.
Choosing us is a smart decision.
Experts in Web Design since 2005
This is about building your brand and telling your story – not ours. We connect your brand with your audience – using the latest technology, apps, and internet tools to reach your key customers.
Built with passion and professionalism, our designs are bold, sophisticated, and unmatched. You can count on us to craft exquisite solutions that will drive business growth and help you stand out from your competitors.
Testimonials
People love us! – Don't just take our word for it…
Urban Geko was efficient, effective and easy to work with on our divx.com website redesign project. All deadlines were hit, the team was available whenever we needed to collaborate and the work was excellent. Hope we get to work together again in the future.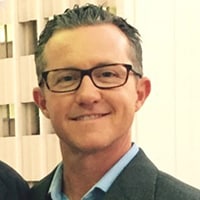 Jim Styn, Director of Marketing, Divx.com
Website Design & Development
It was a pleasure working with the professionals at Urban Geko. I would highly recommend them to anyone who is looking to develop quality websites for a reasonable rate. Their creativity and ability to capture the message I was trying to communicate was phenomenal.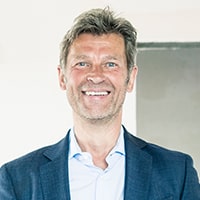 Martin G. Hubbard, Principal, Core Advisor Group
Mobile Responsive Website | Website Design Orange County
Urban Geko provides cutting edge design work in a timely and professional manner. Over the past year and a half, Legal Aid Society of Orange County used Urban Geko to build two websites and the firm accomplished the goals of the two projects in record time. Urban Geko's staff is creative, courteous and very responsive. Most of my requests were done within 24 hours, sometimes even just a few minutes. This is a highly innovative and values-driven team and collaborating with the firm has been my pleasure. I highly recommend Urban Geko's Orange County web design team for all of your print, web development and other needs.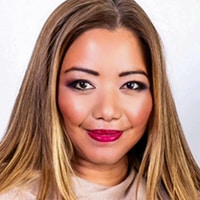 Anna Lisa Lukes, Director of Fund Development,
Legal Aid Society of Orange County
Branding | Web Design & Development | Graphic Design
I would definitely recommend Urban Geko to anyone who wants to have a stylish, modern but also functional website!
We needed an update for our outdated company websites. The Urban Geko Team came up with a sleek layout for the new one and everyone likes it!! Working with Cathy and Reza was super-easy, they were always quick to respond to emails/questions, extremely patient with all of our change requests to the website design content and each time managed to edit them surprisingly fast!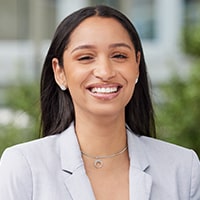 Daniela P., Wedgewood Analytical
Website Design
Fabulous! From start to finish, every single detail was executed to perfection! Urban Geko was a dream to work with and the proof is in the pudding. I get calls and e-mail's from all over the country to find out who did my web site and blog. It is one of the most beautiful and streamline sites I personally have ever seen. I thank Reza for being there 24/7 and making this such a wonderful experience!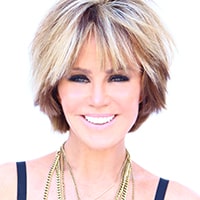 Laura Dunn, Ford Model
Website Design | Branding
I was, in a word, daunted. So, when I found Urban Geko, they made the process of creating the website for my audio book series a real pleasure. After having a few difficult and frustrating experiences with less than professional designers in the past, I am truly fortunate to have found Urban Geko! I worked with a team that was responsive to all of my questions and explained even the most simplistic ones (yes, I had a few!) without making me feel ridiculous. The end result was exacty what I had in mind. I hope to continue my working relationship with Urban Geko as my web needs (and list of books) grow! Cheers to Urban Geko, and thank you.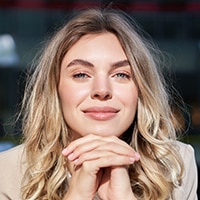 Stef. Dillon, Author
Website Design | Branding
We are excited about our new logo, and extremely satisfied about the development process we went through with Urban Geko. They came up with numerous great ideas, which gave us a lot of choices. They were very patient with us as we constantly changed our minds and super responsive on all our revision requests.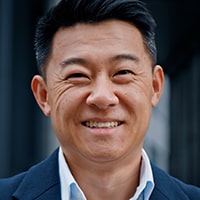 Michael Hsu, TL Fabrication
Branding | Logo Design
It is truly a pleasure to recommend the services of Urban Geko. Second to none, they consistently deliver superior quality and a diverse portfolio of graphic design services to include everything from concept development through creative graphic design development, trusted printing services, and multi-media execution. The point of difference truly comes from Urban Geko's ability to apply their exceptional talents and whole-hearted commitment to deliver against strategic businesses objectives.
JJohn Thamm, National Communications and Technology Director, Advantage Sales and Marketing
Branding | Marketing Collateral | Print Media
Urban Geko really provided us with the professional service that we were seeking for the establishment of our website. They were there every step of the way to help us to bring our ideas to life. Our representative was absolutely top-notch on timely informing us with the accurate details on the when, what, and how on the structure of the website. Furthermore, UrbanGeko was able to help us to setup a user friendly system so that we may have the control on the updates for our future plans. We are very pleased with our site and can't wait to share the newly innovated site to our customers!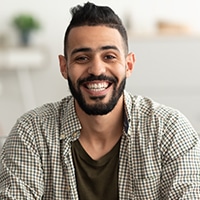 Paul Fang, Headmost International
Website Design & Development
Trusted by
our happy
customers
We love our clients – and it seems like the feeling is mutual. A large part of our business comes directly from referrals. Now that's a great testimony!