A website is a powerful marketing and communication tool for businesses. It can help you reach a larger audience, promote your products or services, and build credibility for your brand. It is your virtual office that brings in new customers and helps them connect with the brand.
However, just by having a website doesn't necessarily guarantee your product's success. Yes, you need a website, but that website needs to be powerful, creative, communicative and most importantly effective.
In order to achieve all of these things, you need to have a well-designed website that is user-friendly and optimized for search engines. This is where hiring the best website design company comes in.
There are countless web design companies out there, and each of them will promise a service better than their counterparts, but as we all know most of those claims are not true.
So it becomes crucial that we hire an agency that understands its work and can give our brand a proper online identity.
Here are some of the advantages of hiring the best website design company to create your business website: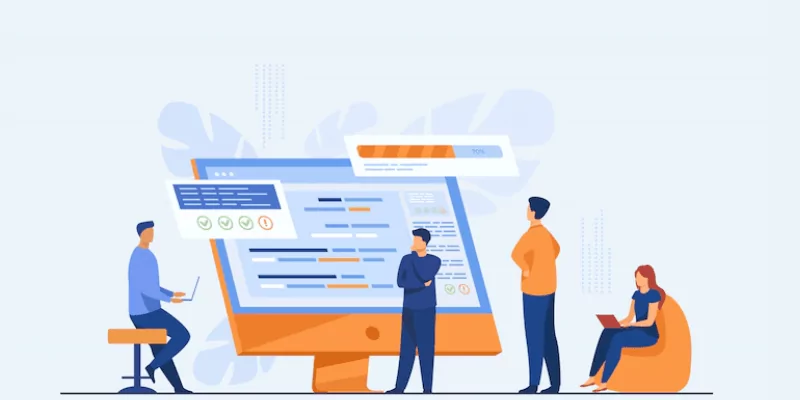 1. They will create a customized solution for your business
The best website design companies will take the time to understand your business goals and objectives before coming up with a customized solution that meets your specific needs. One size does not fit all when it comes to website design, so it's important to work with a company that will create a unique website for your business rather than using a generic template.
2. They have a team of experts with different skill sets
A good web design company will have a team of specialists with different skill sets who can cover all aspects of the design and development process, from strategy and planning to coding, testing, and launch. This ensures that your website is designed and built correctly from start to finish and that there are no gaps in knowledge or expertise.
3. They stay up-to-date with the latest trends and technologies
The best web design companies stay up-to-date with the latest industry trends and technologies so they can offer their clients cutting-edge solutions that meet their specific needs. This means that you can be sure that your website will be designed using the latest techniques and technologies, which will give you an advantage over your competitors who are still using outdated methods.
4. They offer comprehensive services
The best web design companies offer comprehensive services that cover all aspects of website design and development, from start to finish. This includes strategy and planning, information architecture, user experience (UX) design, visual design, front-end development, back-end development, testing, launch, and maintenance. By working with a company that offers all of these services under one roof, you can save time and money while ensuring that all aspects of your website project are handled by experts.
5. They have a proven track record of success
The best web design companies have a proven track record of designing and developing successful websites for their clients. This means they have the necessary experience and expertise to handle projects of any size or scope. When you work with a company that has a proven track record, you can be confident that they will deliver a high-quality product that meets your specific needs and goals.
Conclusion:
There are many advantages to working with the best web design company rather than a generic one size fits all type outfit. When you hire such a company you know that your site will load quickly, navigation will be easy, and most people looking at it will find what they want.
In addition, should any issues arise down the road, the staff will be quick to remedy them. user satisfaction should always be paramount. After all, we use these sites far more often than we ever did in 1998! It only makes sense then,that we would want them to look great as well as be informative !