As a non-profit organization, Woven Earth provides worldwide service-learning programs that incorporate a sense of community and balance. Through community-based projects and cross-cultural learning tours, Woven Earth is dedicated to weaving connections amongst people, culture, and nature.
They produce biodegradable landscape and erosion control products made with natural materials, with little to no carbon emissions. Some notable products include a mulch mat that can be used for erosion control and biodegradable anchor stakes.
OUR ROLE:
E-Commerce Custom Design
WooCommerce Platform
Inventory Management
Detailed Order Tracking
Tax Setting Integration
Shipping Options
Integrated Analytics System
Secure Payment Gateway
Multiple Payment Options
Multiple Discounts and Coupon
Product Zoom/Multiple Images
Similar Products
Featured Products
Image Compression
Video Integration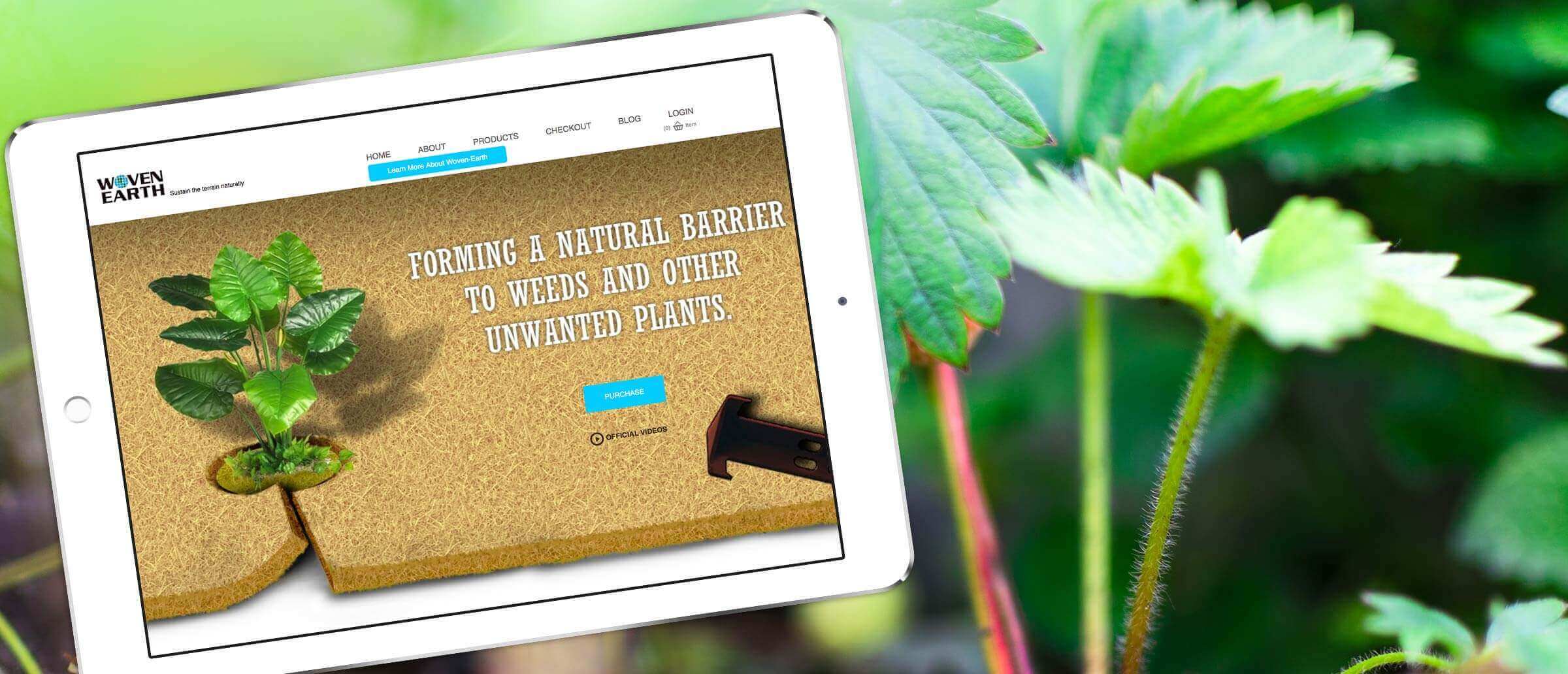 A Simple E-Commerce Website

We designed a contemporary style with large imagery and earthy colors. Their products are showcased easily and can be viewed on any device, which is great because most of their customers will be ordering on-the-go.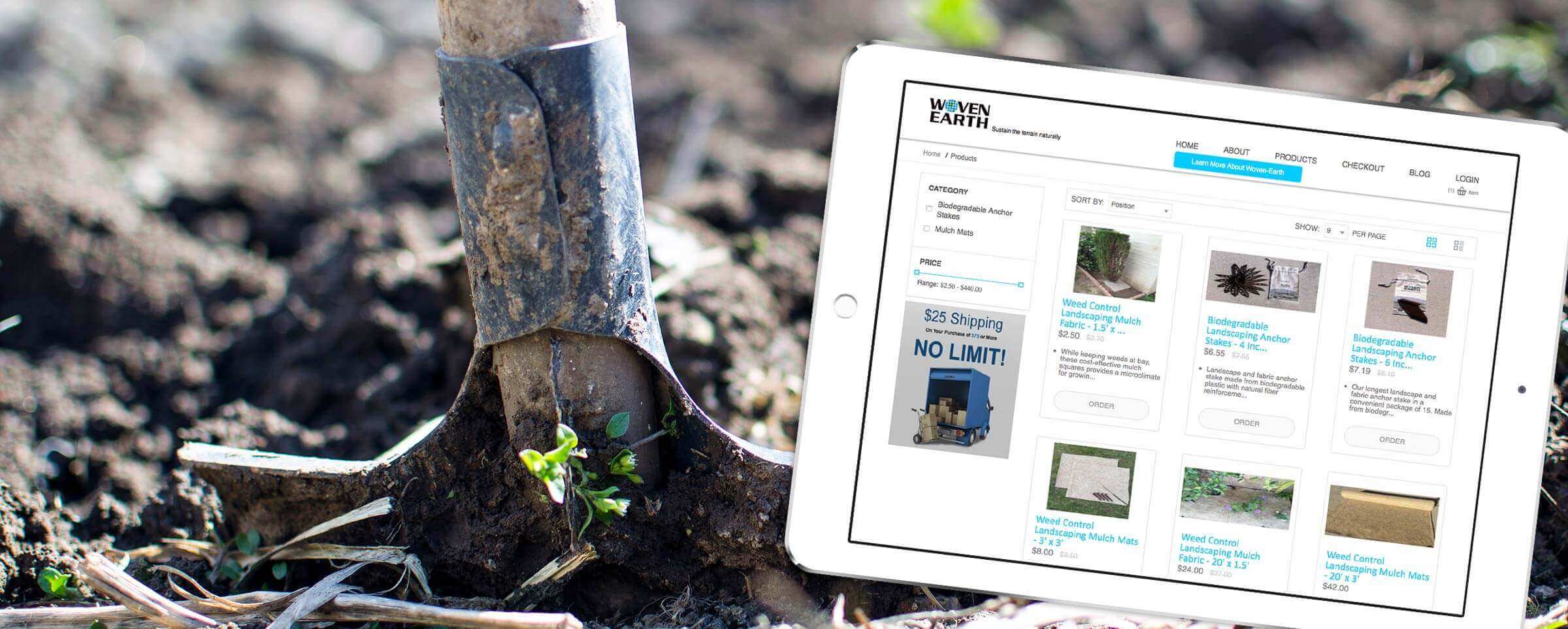 My business, Woven Earth, has been using Urban Geko for just under a year. It's been a fantastic experience!
From the beginning, the Urban Geko team bent over backwards to make us feel like the most important clients they have. They were quick to respond to concerns and to offer solutions. They worked within our budget, but more importantly, helped us prioritize what should be done to maximize our web presence and still stay within that budget. It's that honest feedback that builds trust and credibility.
Finally, their service after the sale has been great. They continue to respond quickly to communications, provide guidance, and provide us training to maximize our investment in ecommerce.
In short, I couldn't have found a more able, creative, and competent group. I feel like a partner rather than a client!
– Chris –