Is WordPress on its way out? Is WordPress's popularity waning? In 2021, will WordPress still be
the greatest content management system?
Is WordPress still relevant in 2021, given the rapid pace of technological change? Yes, because of its responsive and SEO characteristics, it is still a popular platform. With its extremely adaptable, scalable, and flexible features, it continues to dominate the web market share. Here are some aspects that keep it relevant even today:
WordPress is a User-Centric Platform
Because WordPress is free, you have an unlimited amount of time to build up your website. You must install, configure, and personalize improvements to your product or service. You don't need any coding or technical experience to establish a website with WordPress. It is a simple and easy-to-use platform from non-technical people to geeky technical specialists. Anyone can use it easily. WordPress is a user-centric platform that allows you to add any function or feature you want, such as a contact form or setting up a blog, or an e-commerce store. WordPress is the content management system of choice for 65 percent of websites, according to W3Techs.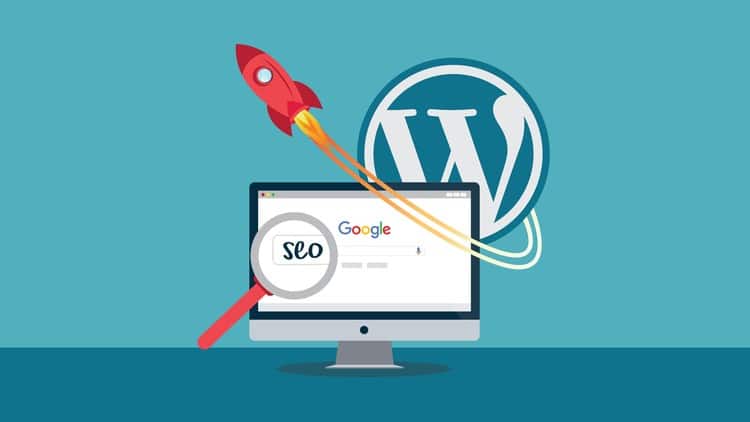 WordPress is Search Engine Optimization (SEO) Friendly
WordPress is extremely important for attracting new users. It attracts many users through search engines such as Google, Yahoo, and Bing. WordPress makes it simple for search engines to grasp the style and content format of a website. When the SEO permalinks (Permanent Links) contain keywords linked to your content, you may leverage WordPress to its full potential.
As more people use portable devices to get information, mobile optimization has become one of the most important aspects of SEO. WordPress's built-in capabilities and themes, which are jam-packed with mobile features straight out of the box. Google prioritizes the mobile experience when evaluating customers is a major consideration. WordPress makes it simple to develop a mobile-friendly website.
An enormous number of themes and plugins are available.
There are many WordPress themes and plugins available to let you create whatever type of website you choose. On WordPress, everyone has access to over 8000 themes, both free and paid. WordPress plugins are used to add a feature or functionality to a website, whereas themes are used to style the website's front end. Select a theme that is consistent with your company's identity. Thousands of free plugins can provide new functionality (free versions). The WordPress Plugin Directory offers over 55000 plugins for modifying websites to meet the most demanding user needs. You can also use premium plugins to enhance your experience.
These plugins allow you to make adjustments that fit your budget. Yoast SEO (over 176 million
downloads), Akismet (over 135 million downloads), Jetpack (over 120 million downloads), and other WordPress plugins are among the finest.
Highly supportive community
When you're stuck with a problem, WordPress has a vast and friendly community to help you out. It is the greatest choice for newbies because it provides a wealth of solutions on WordPress help forums, as well as personalized advice from users. WordCamps are organized by the WordCamp community. WordCamps are locally organized conferences that cover everything WordPress-related. So far, 1061 WordCamps have been held. WordPress is getting new SEO tools, as well as better dashboards and functionality. WordPress isn't going anywhere soon, and the platform is only growing better.
Globally appealing
WordPress is accessible in a whopping 196 different languages. Over 7.1 billion people have downloaded WordPress version 5.8. The New Yorker, BBC America, Disney, Bloomberg Professional, Sony Music, Microsoft news center, and more large brands use WordPress. Over 3 lakhs of the top a million websites use WordPress. Every day, over 600 WordPress websites go live. Only CMS-built sites account for 64.1 percent of all websites, with a 4 percent increase from 2020. WordPress sites are visited by about 400 million people per month. WordPress published almost 118 billion words in 2016. But WordPress isn't only for blogging; WooCommerce handles approximately a quarter of all e-commerce transactions. On average, 281 new WooCommerce stores open each day. Every day, 661 new WordPress sites appear. Three years back, non-English WordPress downloads outnumbered English downloads. So, you can see that WordPress has a great standing in the global markets.
Conclusion
According to Google Trends, WordPress continues to be more popular than competing web creation platforms such as Wix and Squarespace. As a result, there is no reason you should not use WordPress to grow your business. It's a rapidly expanding platform that receives new improvements, making your work easier while receiving admirable support from community members from all over the world. Also, WordPress is a very susceptible platform. Recent WordPress updates, but, have ensured that the site remains secure and WordPress recommends you update your software to the latest version to avoid any security issues. As a result, in 2021, WordPress will remain a viable Content Management platform.